8 Rental Property Upgrades That Pay Off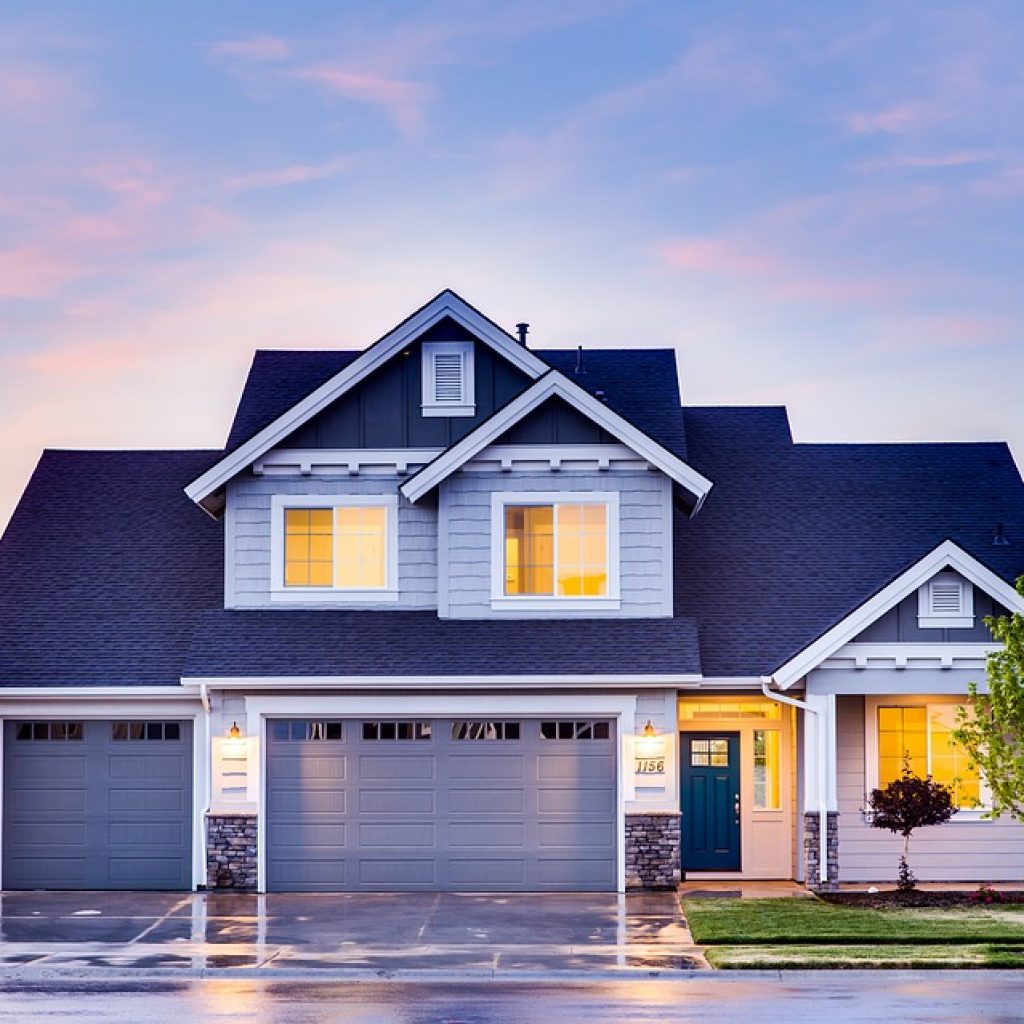 Lay out the welcome mat with landscaping
While renovating the front yard can be pricey if you choose to install a new sidewalk or add a lot of landscaping trees, you don't need to go overboard. Hire a landscaper to prune trees and shrubs, and when you're trying to rent, add decorative touches, such as hanging baskets and potted plants near the front door. This gives a welcoming feel to your single-family rental property.
Replace the front door
The front door is the first place that tenants interact with a structure, and if its handle is sticky or the door is scratched and worn, this can give your tenants an impression that the property is not well cared-for. Give a great first impression by replacing an old front door with a new one, repainting the old one, or adding a new handle or side panel.
Add a fresh coat of paint
A coat of paint is a classic and well-loved way to make a home look good, but it's classic for a reason. Paint is a low-cost and not terribly time-intensive way of making a home look clean and inviting. If you only have the time or the money for a little bit of painting, Kegoz strongly suggests that freshening up the hall, bathroom or kitchen can make a big difference. Go for neutral tones that allow tenants to bring their own color to the home.
Upgrade your appliances
After your old tenants move out, you'll discover the quirks of the appliances in your rental property. You may discover that a tap has a slow leak or that a dishwasher only works when it's on a particular setting. While regular maintenance programs can catch these issues before your tenants leave, you'll need to make an extra effort to repair them before new tenants come into the property. New appliances, repaired appliances, or quality secondhand appliances give the impression that you're willing to make an investment in your tenants' comfort.
Add new shutters or curtains
Many homes have shutters and curtains that go with the house, and while it's tempting to avoid changing these to save some money, older curtains or shutters can really date a property. Clean shutters or window blinds or replace them if they are broken and twisted. While new window coverings are not expensive, replacing windows can be pricey. However, if a window is aging and drafty, adding a storm window in its place can add value to the home.
Shed a little light
A well-lit room not only says that you have good lighting, it also sheds light on the beauty of the home that you're renting. Choose lighting that's bright but appropriate for the room: soft lighting in the bedrooms, bright lighting in the kitchen. Clean out lighting fixtures, change bulbs, and update the fixtures if they're broken.
Restore your floors looking old
A new floor is a large investment, but the payback can be worthwhile. It can transform the look of a home from dingy carpet to stellar hardwood. New flooring can make a room grow up, and it makes everything look cleaner as well. If you can't afford to install new floors, restore old ones when you can. Old wooden floors can be refinished with a new shine. If you need to focus on a single room, the kitchen or bathroom is the place to start with flooring upgrades.
Keep it clean
Sometimes, the cheapest and most dramatic improvement you can make on a rental property is simply cleaning it up. When your old tenants move out, make sure that you welcome prospective tenants into a home that's been thoroughly cleaned. You can hire a cleaning company to go through the home and remove spider webs, wipe down walls, and deep clean the house entirely. This makes a home much more welcoming and adds to the price that tenants are willing to pay.